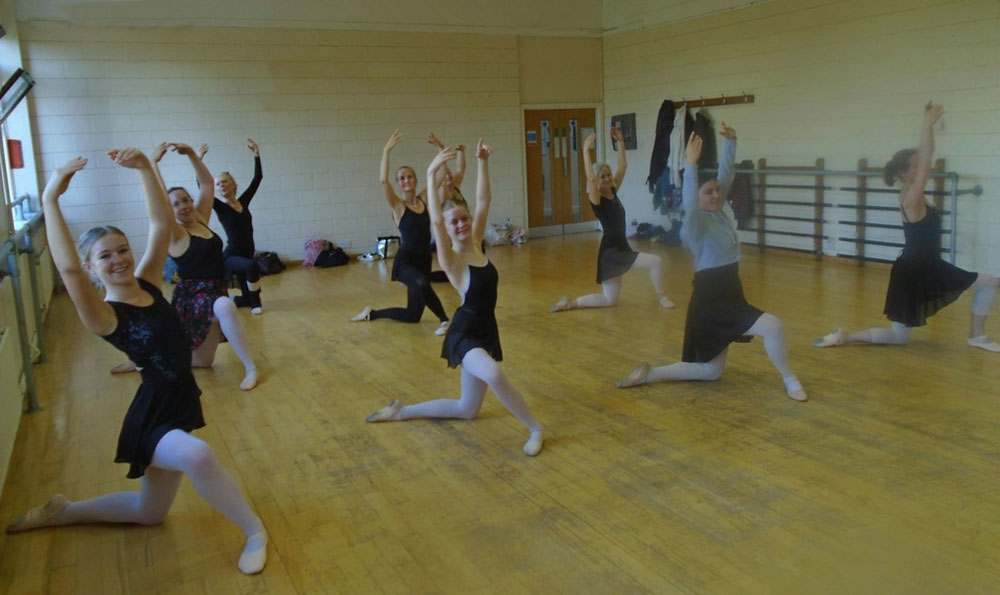 The School of Russian Ballet in Cambridge offers Russian style classical ballet classes for children from age 5 up to advanced level (including teaching qualification) and for amateur adults, ie those who wish to retrain or who have always wanted to learn ballet.  Many university staff are pupils in the adult classes.  The school is run by Anna Page and the teachings of Agrippina Vaganova and the style of the Kirov Ballet are followed.
The school has performances and many adults participate in the performances.  Examinations are held and examiners from the NATD (National Association of Teachers of Dancing) come to examine the pupils.  Children may train up to and including teacher level.  Adults are also entered for examinations when ready.
We pride ourselves on the happy and friendly atmosphere of this school.  While excellence is aimed for, the ability to work within a group, happily and with cooperation, is also promoted.
If you would like more information please email:
cambridgeschoolofrussianballet@gmail.com
Dr Diana Roman – Juliet and Russell Whitehead – Emma Adlard – Daniela and Adrian Spilca – Alison Edwards – Denise and Tony Burr (Haverhill)
John Bannon – Mrs K Sewell – Valerie and John Appleby -Genevieve Wedgbury – Julia Blackwell – Dr Sheila McLoughlin – Dr Ben Glocker – Mary Bernard